"We have worked in partnership with Exacta Plc over the past four years having instructed their auditors to recover historic savings on our business rates. As the BT Group Property portfolio is varied & diverse, we welcomed a central auditor reviewing the different assessments & associated anomalies for each of these property types. Exacta communicated regularly with us throughout the audits and would always seek our written permission in advance of starting any new individual audit trails. Having initially contacted us for a one-off recovery opportunity they had identified I'm pleased to say over the years they have managed to secure significant savings predominantly due to incorrect billing from Authorities whilst also ensuring the remainder of the portfolio was charged correctly.
As such, based on the service provided to date for us, I have no hesitation in recommending Exacta Pic for either a one-off recovery or if you are looking for a partner to successfully manage your historic rates liabilities on an ongoing basis."
Head of Cumulo, Business Rates & Special Projects
BT
Exacta have been retained to audit the entire property portfolio for O2.
Audit work so far as uncovered errors resulting in refunds and savings of over £350,000.
Exacta's dynamic approach along with the experience and dedication of the audit team ensures our continued success for O2.
"Exacta have been working on the O2 portfolio for just over six months now and have already recovered total refunds in six figures. These are savings that would have otherwise passed us by…They are helpful, enthusiastic and innovative and I would recommend them."
Estates Manager
O2 Property
We were contacted by Michael at Exacta Plc in March of this year. The Exacta team had identified an apparent error in our business rates charges dating back two years prior. He clearly explained the issue and after we provided a letter of authority, we agreed Exacta could manage the recovery process on our behalf.
Less than two months after they first made contact, a refund cheque arrived for more than the original estimate, and in addition to this, we have made an ongoing saving to the organisation which is extremely helpful. It is unlikely that either the historical error or the ongoing saving would have been identified internally without the Exacta analysts.
I am therefore happy to recommend Exacta to other NHS and private organisations. They delivered what was promised and with very little work required on our behalf.
Acting Deputy Director of Finance
University Hospital Birmingham NHS Trust
"We were contacted by Exacta in November 2019, about a refund opportunity for our business regarding our historical business rates at The Shard. As Exacta's proposal was fair and sensible, I was able to sign off on their letter of authority in December.Despite initial delays, authorising them on the government's Check, Challenge, Appeal website was all quite simple.
Michael stayed in touch with me regularly, answering my questions on their progress whenever necessary. It was especially helpful that Exacta didn't need to visit our property during their audit work. I'm happy to say that we have already received over £100,000 back from Southwark, as well as over £35,000 in future savings which are very welcome during the coronavirus outbreak."
Head of Regional Finance | Europe
Al Jazeera International Ltd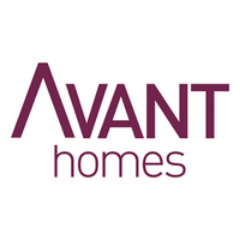 "We have worked with Exacta Plc since 2016 when they approached our company having identified one off historical refund opportunities pertaining to our business rates.
More recently in August 2020, we were again approached as their team of analysts had identified several show homes not receiving specific reliefs. After a clear explanation of the services they provided, and the reassurance that there would be no costs incurred if they were unsuccessful, we took the decision to undertake a targeted campaign with Exacta Plc to ensure all available reliefs and allowances were correctly applied by the various local Authorities we have currently or previously held a rates liability for. We also have an internal team that deals with the local Authorities and we ensured that the work Exacta were undertaking did not interfere with our own approaches.
I am delighted to confirm to date in excess of seven figures of savings have been achieved across over seventy assessments with Authorities that had otherwise rejected or ignored our previous approaches to apply for the necessary reliefs. I also understand Exacta Plc have invested in counsel opinion and work in partnership with the IRRV to ensure that previous rejections were overturned whilst retaining their positive working relationships with the councils.
Throughout the audit, the analysts have communicated with us on a regular basis, and we have been able to quickly respond to any additional information they required to ensure these opportunities were achieved.
I have no hesitation in recommending Exacta Plc to ratepayers that have show homes in their portfolio or any other businesses for that matter. "
Frances Taylor-Cook
Group Financial Controller
"Exacta approached us earlier this year regarding a potential refund available to one of our liquidation cases, Lewis & Clarke Ltd. We were aware of Historical Audit and had already taken steps to instruct another firm to undertake a review of the wider portfolio. After some months from their initial approach we decided to instruct Exacta on a one off basis to look at one particular site. They were able to recover a refund in excess of £100,000 for the case, where others had failed.
All they required was a simple letter of authority to begin their work and nothing more. It has been a pleasure working with Exacta and Griffins looks forward to working with them in the future."
Partner
Griffins
"I was approached in July of last Exacta Plc regarding a historical charging error on our business rates bill, dating back to 2017.
Callum informed us of a potential refund available to us and clearly explained the process surrounding recovery. This required us to appoint them to carry out this work on the government gateway. This was a straightforward process and proved to be the only 10 minutes I spent on this matter. Exacta took care of everything else.
Several months later I received news that Exacta had not only recovered more than expected but also created a saving for us in this current period and reduced out rates bill at a time when any extra money was a bonus.
We were provided with a thoroughly professional service throughout. Callum was on-hand to answer all questions and kept us informed of the process at all stages. Exacta surpassed all expectations and I would not hesitate to recommend their services."
Office Manager
Curium Solutions Ltd
"I was contacted by Exacta Plc in April of this year who explained they had identified multiple rates charging errors on out office floors in London dating back to 2017. In discussing what was required and fees involved I was happy to return the Letter of Authority for them to start their work. Xavier talked me through the process in registering our sites on the Government Gateway CCA Portal which took no longer than 15 minutes. For the sake of 15 minutes registering on the portal and sending back the documents, I am delighted to have proceeded with the audits.
Exacta were successful in recovering over £45,000 in refunds and created savings on our rates this financial year. Throughout the process Xavier kept me up to date and answered all questions surrounding where they were at with the audits and kept me informed when there were any changed. I would highly recommend the services of Exacta and because their service was so straightforward, I have asked them to investigate our wider property portfolio."
Group Property and Facilities Manager
Global Risk Partners Limited
"I was approached by Exacta in April this year and he informed me of around £50,000 in historical business rates refunds for Mothercare. At the time I wanted him to liaise with my instructed agent, who I understood would be responsible for these matters and he agreed to do so.
I heard back from Michael in June as no progress was made with our agent, at my request he agreed to meet, discuss the audit and go over optional next steps. His proposal was sensible, with everything being no-win no-fee and without any cost risks, so I signed off the paperwork in July. Michael continued to report back to me at my request and kept me informed at every step of the way. By November the case was closed and over £58,000 has been recovered for Mothercare.
I'm very happy with the results and would happily recommend the services of Exacta for any opportunities they may bring to your attention."
Property Manager
Mothercare
I was contacted a number of years ago by a Exacta Sales Consultant, with promises that Exacta could recover rate rebates that no other company had been able to do previously for Nortel.
To say that I and our administrators were pleased, would be a great understatement.
Over the last two years, Exacta have realised savings of approximately £1.3 million to Nortel, across 6 differently assessments. Something no other company seem able to compete with.
They are very professional to deal with and I would have no hesitation in very strongly recommending them to any company.
Real Estate Operations Manger – EMEA
Nortel
"Exacta PLC contacted me and advised that our Billing Authority had potentially made an error on our rate demands. A simple Letter of Authority and account number is what was required in order for Exacta Plc to investigate this potential error. As we were reviewing our arrangement with our rating advisor it was important that Exacta's work didn't conflict with our agreement moving forward.
They recovered the monies which I was extremely satisfied with and I would not hesitate to recommend and use Exacta Plc again in the future if a similar historical rates opportunity arises"
Chief Operting Officer
Money Management (UK) Ltd
"I was contacted by Exacta Plc stating that there was a historical refund available for our business that they had been able to identify. Sam explained how the service provided was additional to the work our retained agent was completing and an additional saving would be possible. Sam was helpful throughout the process, ensuring contact was maintained and that any queries were answered swiftly to ensure the process was as smooth as possible.
In the end, Exacta were successful in recovering over £35,000 of additional savings for ISG and we are currently looking into further work on our portfolio.
I am happy to recommend their services to any potential business and encourage you to take the errors they have identified as a very real opportunity to recover a refund."
Commercial Property Manager
ISG
Exacta PLC approached us to recover a business rates refund we were owed resulting from a historical charging error made by the council.
He clearly explained the difference between Exacta's services and that for our agent and how their work will not interfere or replace our outstanding appeals. Our agent confirmed this was correct and we were happy to proceed on the basis that there was no risk to out business.
The process was extremely easy and straightforward from our end – all we needed to do was sign a letter of instruction, I am pleased to say that we received more than we were expecting and ahead of schedule as well.
I would be happy to recommend Exacta's services and thank Struan for keeping us updated throughout the process.
Head of Commercial Transactions
Hyde Housing Association Ltd